Current Program
Saturday, 17.06.2023 - 21:00 Uhr
Friday, 28.04.2023 - 18:28 Uhr
Saturday, 17.06.2023 - 23:59 Uhr
50 years ago, in April 1973, the first house meeting took place. Two months later, in June 1973, we went out for the first leaflet distribution in the neighborhood and put an information stand on the street for the first time.
"The next victim of the pickaxe?" the flyer read. Two and a half years later, after grueling political and legal battles, the question was answered. The construction company that wanted to demolish the house gave up, the house remained standing, we stayed and made a contract with the new landlord that gives us unique rights that are still valid today.
This success story will be celebrated on.
June 17, 2023 from 4 p.m. at Haynstraße 1.
Tuten & Blasen will play from 9 pm.
Haynstr. 1, 20249 Hamburg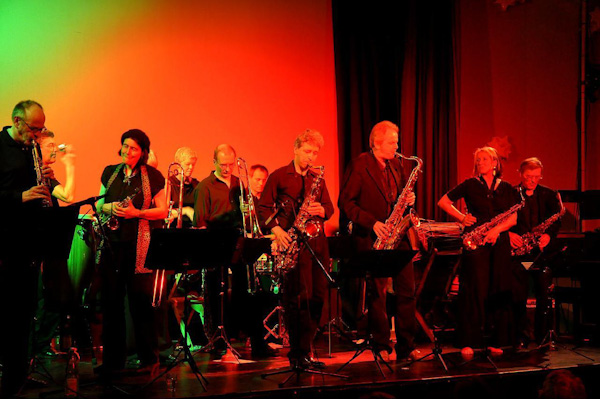 Saturday, 09.09.2023 - 20:00 Uhr
Thursday, 06.04.2023 - 22:11 Uhr
Saturday, 09.09.2023 - 23:59 Uhr
Africa Brass
"Africa Brass" will be a journey of the 16 musicians of Tuten & Blasen to the sources of jazz, to the roots of African-influenced music of Latin America and Western pop music.
African rhythms and Western brass sound combine as they did in Duke Ellington's "Jungle Style". The hard beats from the townships of South Africa, perhaps also the solemn "Nkosi sikelel' iAfrika" lead into previously unheard beat changes. The confrontation with different currents of African music is reflected in the compositions inspired by stays in Brazzaville, Ghana, Mali, Zanzibar.
Centralkomitee, Steindamm 45, 20099 Hamburg, 040-63911997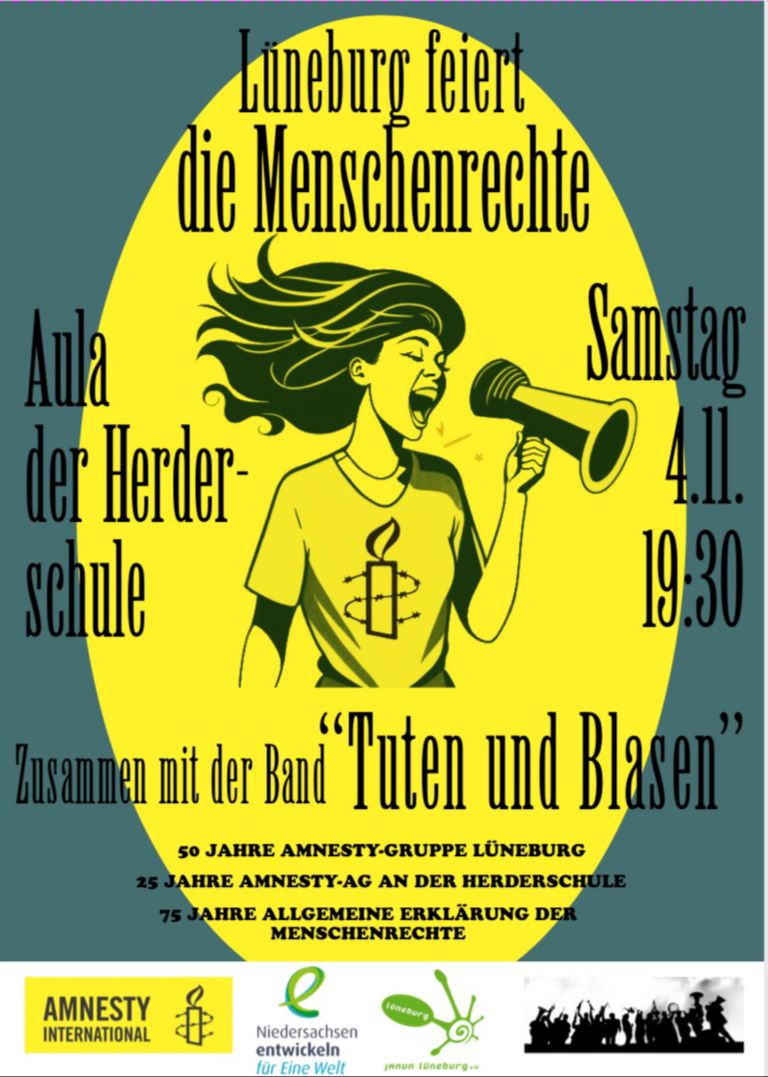 Saturday, 04.11.2023 - 20:00 Uhr
Thursday, 06.04.2023 - 22:19 Uhr
Saturday, 04.11.2023 - 23:59 Uhr